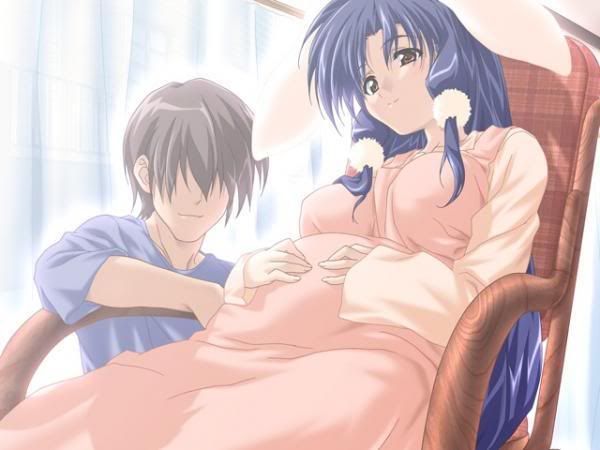 3 more days and counting.
Getting more and more nervous as the countdown goes on.
Went for my appointment (prolly final one for the trimester) yesterday, and everything seemed to be fine. Somehow I think because they saw that I was near due date, they assigned me to an actual doctor instead of the usual roundhouse nurse and stuff. The doc was the same doc that gave me the crappy ultrasound last time and I wasn't really too fond of her, but since she's in charge, I'll have to bear with it.
I told her I have been having a bit of pushing or "taking a dump" urges a few days after my last appointment, but not very frequent, and the night before I had a very aching pressure near my groin and bladder, but the doc keeps telling me not to think about my bladder or stomach or whatever, just tell her how I feel. That IS exactly how I feel, goddammit, pressure at my bladder! But she keep insisting to tell her how I feel and not concentrate on the bladder, so I just gave up and said while gesturing, "Fine, it aches right here, but only last night, now no more" before she was satisfied.
Good god, that's the main reason why I'm SO not fond of her.
Neways, she checked Jr's heartbeat and all was well and normal, Jr even sorta shared my displeasure with her by kicking and moving around when she manhandles me. She gave me a fetal kick chart and told me to keep track of Jr's fetal movements, and if she doesn't meet the quota of 10 kicks per day, I have to go to the labour room straightaway.
Then at the last minute, they told me to wait a little longer coz they scheduled me for a OBGYN, so we waited almost forever before being told that I can just go home and wait for the call for the appointment since the OBGYN doc is engaged at the moment. Minutes before I reached home, they called me to tell me that if I haven't gone into labour on the due date, then my appointment with the OBGYN is on the 24th and I have to go to the hospital in the morning to schedule for it.
Gonna bring the maternity/delivery bag along, just in case.
I know we've more or less have everything packed and ready, but I still can't help feeling worried. What if Jr becomes too overdue? What if something goes wrong? What if I have to go under the knife after all? Will my hubby blame me for it? Will my in-laws blame me for it? Those are the tons of worries that is going through my mind right now.
But my biggest worry would be Jr herself. Hope she will have all her 10 fingers and 10 toes and her health, that's all I'm asking for...