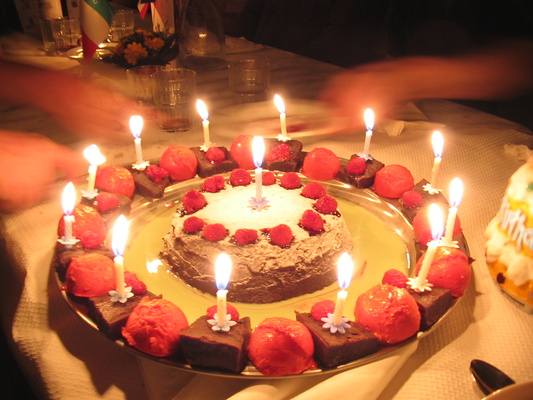 I know for those on a different timezone it would still be the 27th at your place, but for me, it's already the 28th, and you know what that means?
It's my birthday~! Yay~!
I got me a 500GB hard drive for my birthday, just bought a few minutes ago, and later on I will a good ol' Western birthday dinner at Charcoal, one of our local steakhouse, before going home to enjoy my lovely Oreo cheese birthday cake~! :p
Time sure passes by real quick...
Ahh...Can't believe I'm 27 now. It almost feels like yesterday that I was back in uni doing my studies and handling my clubs and just trying to survive the exams. Now I've entered into the world where my innocence has been stripped away and been bombarded by the blades of reality to the point where I no longer can afford to be 21 anymore.
But then again, that's the beauty of it, I suppose. You look back and you think about the life you led, the joy, the sadness, the triumphs, the regrets, all that has compounded into making you who you are.
Besides, you're never too old to be young at heart. Like Ace of Base used to sing:
C'est la vie, c'est la vie,
On my own tonight
Love will come to you
You are always 21
C'est la vie, c'est la vie,
On my own tonight
Life is good for you, always 21
You are always 21
I think I'm gonna believe that ^_^